Our team works with organizations to implement technology efficiently and effectively. Silent Solutions' range of services include IT consulting, technology assessments, deployment planning, vendor management, and infrastructure support. We deliver authorized Cisco services and products as a Select Certified Partner, specializing in small businesses and the federal government.
Our clients are typically searching for the best way to leverage technology in their business. While companies will have an IT staff, they are often not well-versed in business problems and vice-versa. With an understanding of both the organization's business needs and the technology resources to support them, Silent Soluti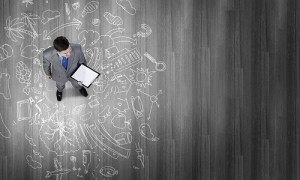 ons translates the core business problem into an understandable technical project. We:
Assess the strategic goals of the organization
Understand ROI management
Understand the technical tools and resources available
Communicate effectively with your technical team to collaborate and build the right technical solution
Bridging this gap is where our customers find the greatest value.
Our experience includes the implementation of new enterprise database systems and high-speed networks, evaluation of cloud vendor solutions, business continuity and security planning, creation of long-term technology plans, and a variety of other solutions.